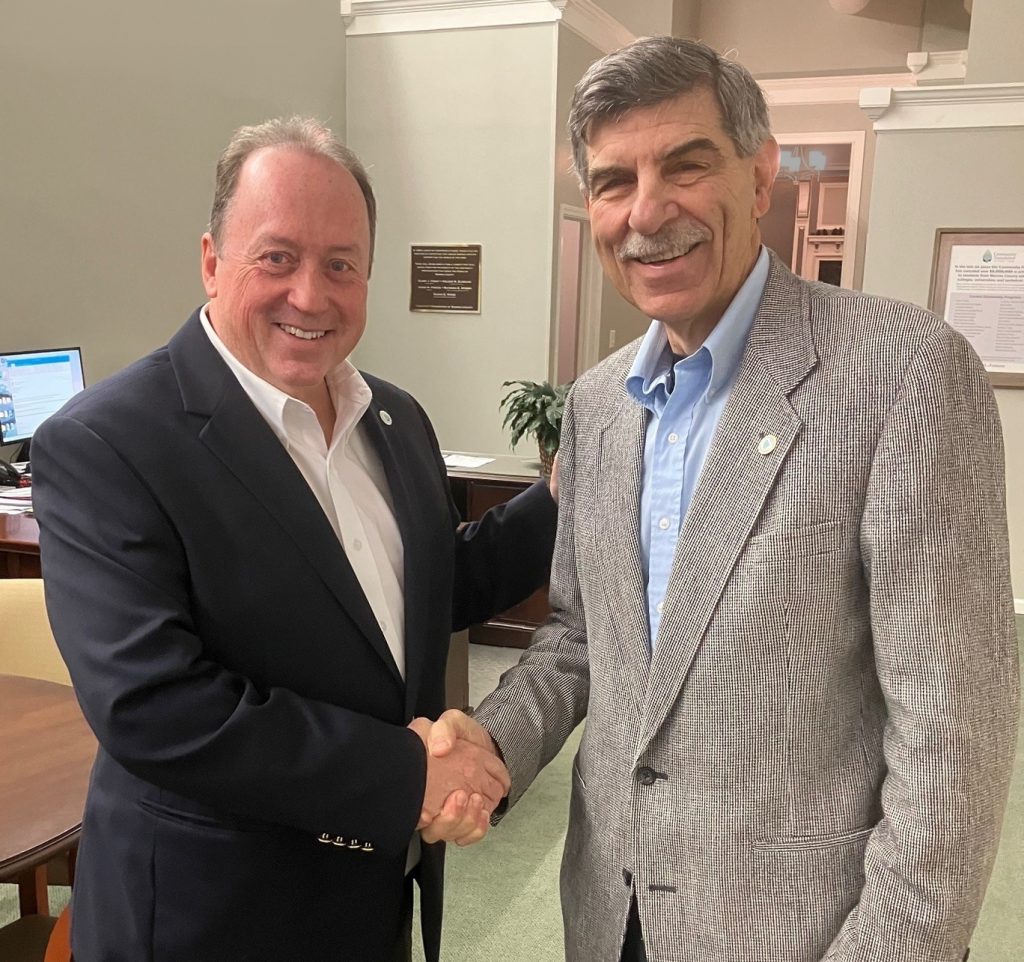 The Community Foundation of Warren County (CFWC) Board of Directors is pleased to announce Mark King as the Foundation's new Executive Director, accepting the torch from Rob Kaemmerer.
"Mark has a long history of philanthropic involvement and leadership here in Warren County and very directly with the Foundation," said Dan Blair, Chair of the Foundation Board's Personnel Committee. "His thoughtful, inclusive and optimistic nature, non-profit relationships and leadership will serve the Foundation and the County well."
Community Foundation Board Chairman, John Hanna, added, "Mark's experience, sincere love of community and passion for the work of the Foundation positions us well for future success, and we look forward to continuing our mission of enhancing and sustaining the quality of life in Warren County through philanthropy under his direction."
King remarked, "It is an honor to be selected as the Executive Director of the Community Foundation, and I owe a great debt of gratitude to the past Executive Directors and Board members that I've had the pleasure to work with and learn from over the years. And I owe a special debt of gratitude to past Executive Director, Rob Kaemmerer, for his valuable assistance and guidance through our transition."
The Foundation wants to acknowledge Mr. Kaemmerer's contributions and offer our heartfelt thanks for his valued service to the Foundation and the community.
About the Community Foundation of Warren County
CFWC has been working since 1949 to improve the quality of life in Warren County through philanthropy. Visit the Foundation website at cfowc.org to learn more about how you can create a fund, apply for a grant, as well as traditional and non-traditional scholarship opportunities. Or visit the Foundation office at 310 Second Ave. in Warren, or call (814)726-9553.
Community Foundation of Warren County
For Good…Forever.